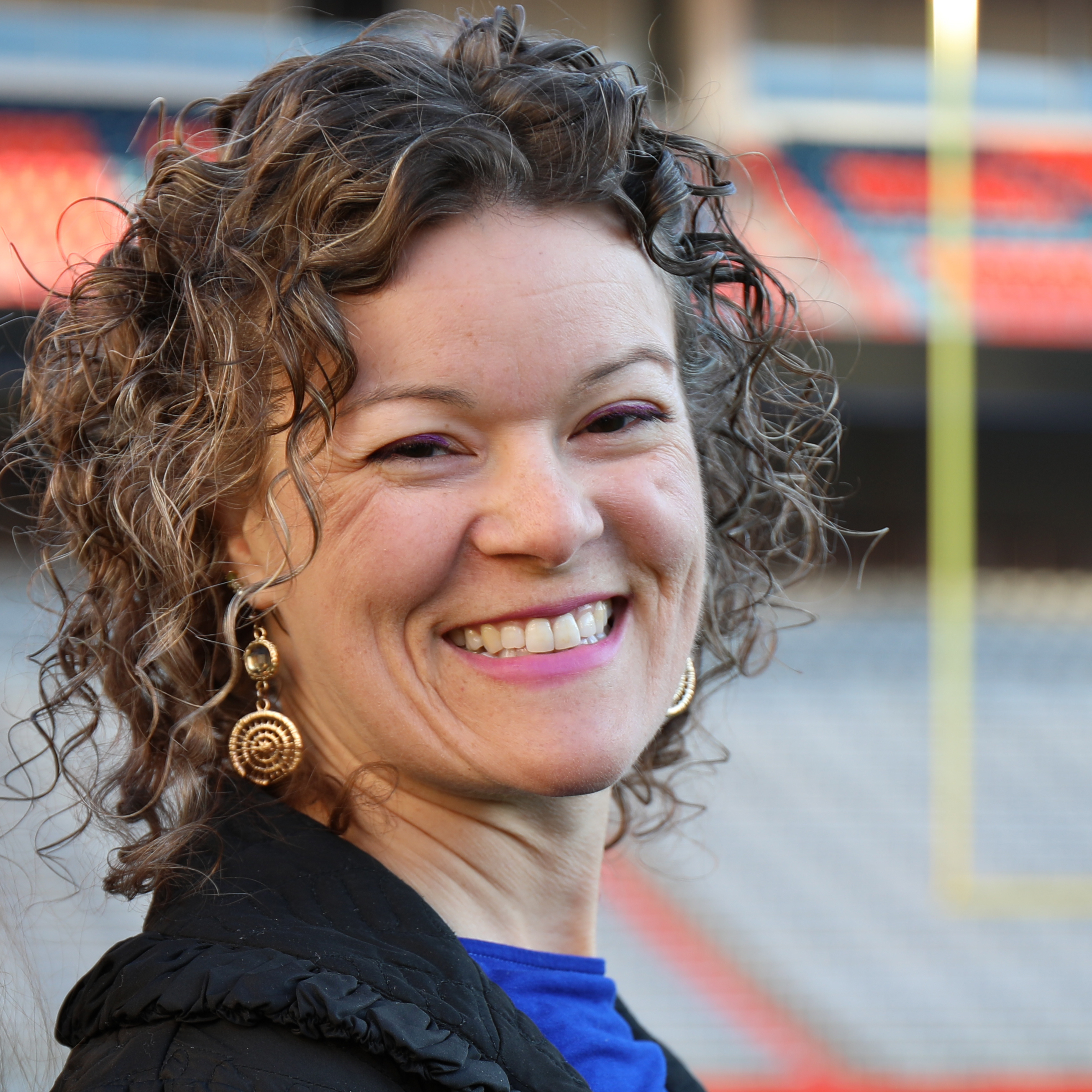 Dr. Katie Stofer
Contact
307B Rolfs Hall
PO Box 110540
Gainesville, FL 32611
352-273-3690
stofer@ufl.edu
Dr. Kathryn "Katie" Stofer
Research Assistant Professor
Dr. Katie Stofer is a research assistant professor in the Department of Agricultural Education and Communication (AEC). She focuses her research on Science, Technology, Engineering, and Math (STEM) education, especially in free-choice or informal education and outreach settings, with an emphasis on making STEM evident in agricultural education.
Stofer's primary interests center on how the public gathers, makes meaning from and uses current scientific research findings, and how that use relates to their science identities. In particular, she examines science communication using visualizations of data and models.
Stofer collaborates with scientists doing basic research to help them design innovative outreach projects around their work. She turns her research into practice by helping scientists and formal and informal educators improve their public engagement.
Originally from Lake Jackson, Texas, Stofer's lifelong love of learning has shaped her career and led her all around the country. Her original interests in neuroscience led her to receive her bachelor's degree from the California Institute of Technology in 1998, studying biology.
She went on to earn her master's degree at Boston University in science journalism (2002). Stofer began working in outreach at the Museum of Science there. She spent two years as a video news release producer at NASA Goddard Space Flight Center outside of Washington, DC, and then moved to full-time education and outreach at the Maryland Science Center, managing an exhibit on Earth Science news. There, she began education research in evaluation in the museum setting.
In 2013, Stofer obtained her Ph.D. from Oregon State University, studying science education. Her doctoral work ultimately brought her interests in research, education and communication together and set up her long-term research agenda at the University of Florida.
Recent Publications
Stofer, K. A., & Wolfe, T. (accepted). Investigating Exemplary Public Engagement with Science: Case Study of Extension Faculty Reveals Preliminary Professional Development Recommendations. International Journal of Science Education, Part B.
Barrick, R.K., Heinert, S., Myers, B., Thoron, A., & Stofer, K.A. (accepted). Integrating disciplinary core ideas, the agriculture, food and natural resources career pathways, and next generation science standards. Career and Technical Education Research.
Stofer. K. A., & Schiebel, T. (accepted). What do we know? Review of U.S. public genetic modification literacy reveals little empirical data. Journal of Human Sciences and Extension.
Stofer, K. A., & Schiebel, T. (accepted). U.S. adults with agriculture experience are likely more familiar with genetic engineering than those without. Journal of Agricultural Education.
Kumar Chaudary, A., Warner, L. A., & Stofer, K. A. (accepted). Evaluation of an Online Behavior Change Certificate Program. Journal of Agricultural Education.
For a complete list of her publications, check out Stofer's CV!
Awards & Honors
2016 Outstanding Article, Journal of Geoscience Education. When a Picture isn't Worth 1000 Words: Learners Struggle to find Meaning in Data Visualizations
2015-16 eXtension Citizen Science Fellow
2014 Faculty Fellowship Summer Institute in Israel
2014 Jhumki Basu Equity Scholars Award, National Association for Research in Science Teaching